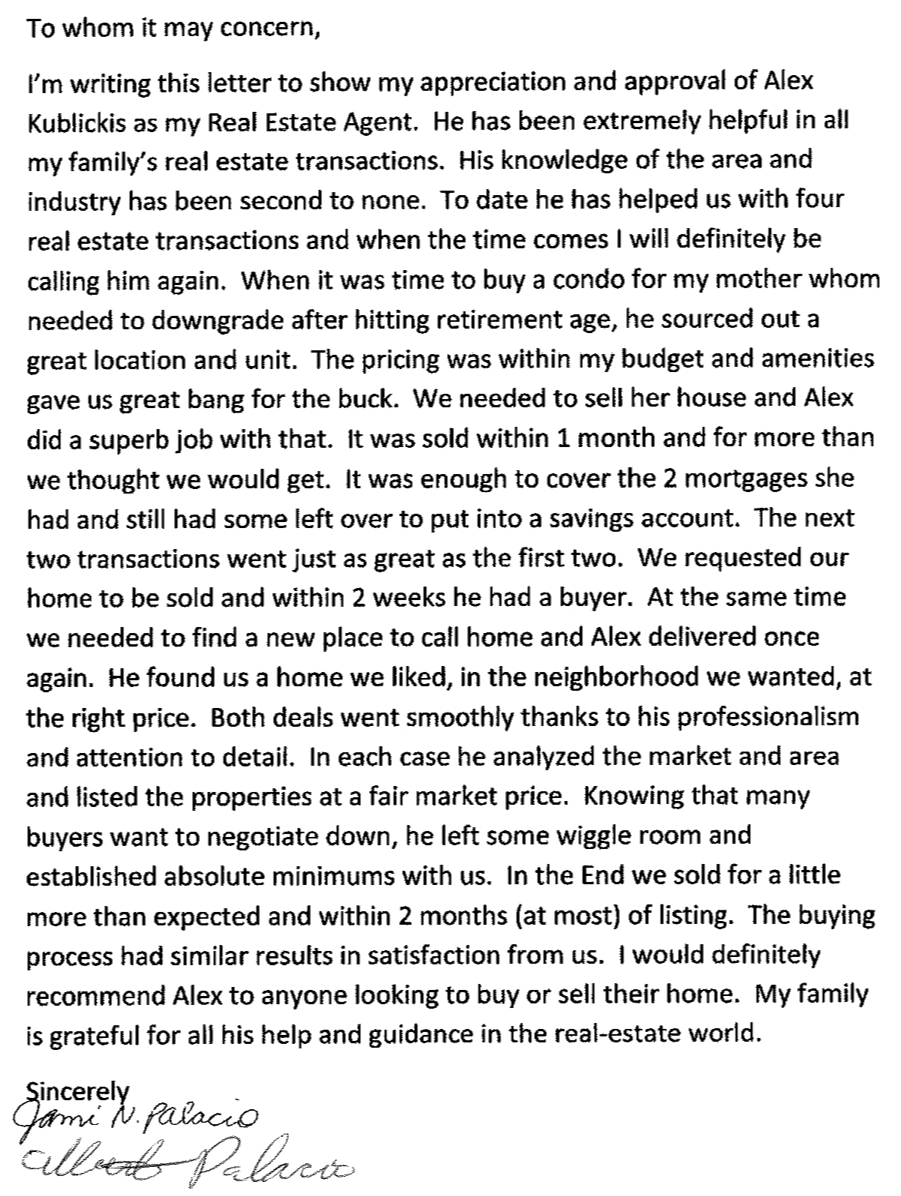 To Whom it May Concern,

I'm writing this letter to show my appreciation and approval of Alex Kublickis as my Real Estate Agent. he has been extremely helpful in all my family's real estate transactions. His knowledge of the area and industry has been second to none.

To date he has helped us with four real estate transactions and when then time comes I will definitely be calling him again. When it was time to buy a condo for my mother who needed to downgrade after hitting retirement age, he sourced out a great location and unit. The pricing was within my budget and amenities gave us great bang for the buck.

We needed to sell her house and Ale did a superb job with that. It was sold within 1 month and for more than we thought we could get. It was enough to cover the 2 mortgages she had and still had some left over to put into a savings account.

The next two transactions went just as great as the first two. We requested our home to be sold and within 2 weeks we had a buyer. At the same time we needed to find a new place to call home and Alex delivered once again. he found us a home we liked, in the neighborhood we wanted, at the right price.

Both deals went smoothly thanks to his professionalism and attention to detail. In each case he analyzed the market and area and listed the properties at a fair market price. Knowing that many buyers want to negotiate down, he left some wiggle room and established absolute minimums with us.

In the end we sold for a littler more than expected and within 2 months (at most) of listing. The buying process had a similar results in satisfaction from us. I would definitely recommend Alex to anyone looking to buy or sell their home. My family is grateful for all his help and guidance in the real-estate world.