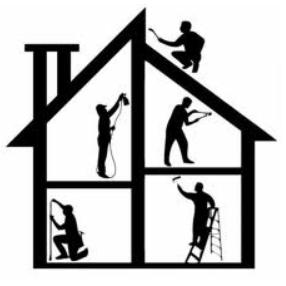 Let's face it, if you have lived in the same house for 5 years or more, It is easy to miss a lot of the wear and tear that has happened over the years. However, when you start thinking about selling, the condition of your home becomes much clearer. You know there are things that need to be fixed and taken care of. The problem is, you only have so much money and time to make repairs. So, what should you fix?
Articles like this one are meant to provide general advice on what works for most people. I suggest you find a real estate agent you feel comfortable with, one you can talk to, who can look at your home objectively and give you advice that can get the best results for you. My goal is this Blog gives you enough information that you can use as a starting point on what to discuss with your agent about possible home repairs.
What my Sellers have learned, is to repair and take care of the most important things before selling a house, in the long run it will put more money in your pocket, AND help prevent the deal from falling part!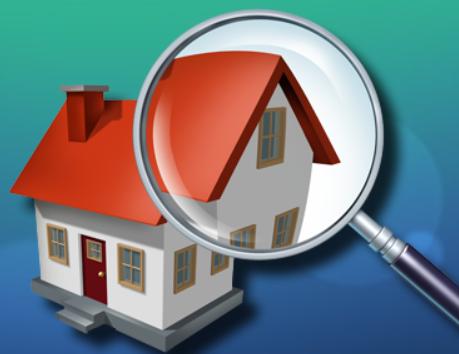 One of the smartest things a seller can do is be ready for the buyers home inspection. More home sales fall apart at this home inspection than at any other point in time during a transaction. This leads to the importance of know what the most common home inspections issues are and dealing with them beforehand! There are some very specific issues that can kill home sales. If you are aware of any of these problems it is important to address them before putting your home on the market.
Consider having a Pre-Sale Inspection done on your house, one very important way to avoid the problems that can swiftly end a home sale is to have a pre-sale home inspection. A pre-sale home inspection can help you identify issues and fix them before you try to sell your home. Unless you are, a real estate agent or a home inspector, you are probably going to miss a few things as you go looking for problems in the home. And even if you are a professional, a home inspection will still be required before a lending institution will loan a buyer money to purchase your home. If you don't find the problems now, you will be forced to deal with them later before you can finalize the sale.
Have an inspector look over your home, fix whatever is broken and then move forward with your sale.
Repairs Worth Making Before You Sell:
1. Paint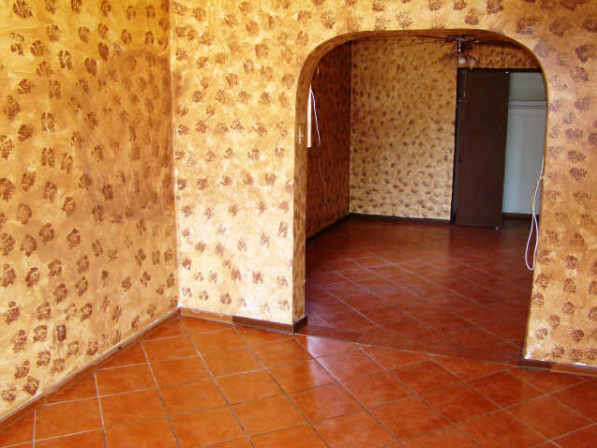 Paint is one of the cheapest, easiest ways to update the look of your home before you list it. And you don't need to be a professional painter to make this work for you. As for the colors to choose? Time and time again I have taken buyers thru homes that have been professionally decorated with rich and vibrant colors, and the house looks fabulous… to the seller. Meanwhile the buyer is trying to figure out how much it is going to cost and how long it will take to repaint before they move in. The best advice I have received from professional stagers, and people who flip homes professionally is to use a neutral color such as off white or egg shell white. Generally lighter and neutral colors are preferred when selling because they tend to appeal to most people. You are giving the buyer a "Blank Canvas" and allowing them to paint "their" picture. And I have never heard of someone walking into a room painted white and saying… "what an ugly color" You never know who will walk through the door to view the house, so it makes sense to keep the styling basic. You don't have to paint every room, necessarily, just those that obviously need it. Rooms with dark paint, chipped or dirty paint are the ones that will benefit most.
If you have wallpaper in your home it is almost always a good idea to remove it in order to sell your home for the most money. Wallpaper dates a home. Buyers have a hard time selling past wallpaper. Some sellers assume a buyer should just be able to "look past it." They will say to their agent we will give the buyer an allowance to remove the wallpaper. This is a mistake as it defeats the purpose.
2. Exterior
The exterior is the first thing buyers will see, so you want it to look good. Replace missing fence boards, add sod if the yard is looking the worse for wear, and cleanup any junk that may have accumulated in the yard or on the outside of any storage sheds. Make sure the grass is mowed and that weeds are taken care of before someone comes to view the home. You can also plant some flowers in the beds to add color and make the place feel homier. If the house needs painting, consider a neutral color as well* If there is an HOA check to see if they have restrictions on colors.
3. Kitchen
Everyone wants a large, spacious kitchen with all new appliances – where they can cook and entertain (even if they never do either). Now your kitchen may not satisfy these desires without major upgrades, which may not make sense financially. Do not do a complete kitchen renovation unless your agent tells you that he or she believes you can make your money back on the sale.
However, you can make some minor repairs that will make your kitchen appear more inviting, even if it isn't a "dream kitchen". If the painting, lighting and counter-tops all scream 1970s, you can change all of these without too large of an investment. You can paint as necessary, install new fixtures and change the counter-tops to something more appealing (granite and marble are not a requirement for an updated look). The price on solid surface materials however has come down in recent years so it might be worth getting an estimate for installing granite counter tops, especially when the kitchen counter space is not huge.
As far as appliances go, buyers are going to expect appliances to work. If the oven, dishwasher or range are out of operation – or in really bad shape – replacing them might be necessary to appeal to buyers.
4. Bathroom
A clean bathroom – one where everything works as it should – is a necessity. If you have a problem with a running toilet or a leaky faucet, make repairs as necessary. You can make the toilet look much better just by replacing the seat. Cleaning up the grout and/or replacing it is always a good idea, as it can become dirty over the years. Any missing tiles should also be replaced.
If the bathroom has old wallpaper or dingy surfaces, a new paint job is definitely recommended. The brighter and cleaner you can make the room, the better. The bathrooms and kitchen are the most important areas in a home. These are place where buyers will focus on. They are also the most expensive areas in a home to upgrade. This makes it vital for you to repair any issues before putting your home up for sale.
5. Lighting
Lighting can make even the smallest home seem open and inviting. You want to maximize the perception of space, so you will want to take advantage of the many lighting options now available. You can learn more about lighting different spaces online and find a variety of affordable lighting options that will be far superior to the current overhead or stand lights in your house. Take some time to analyze your current space and see if you can find some ways to improve the lighting. If you have "dated" light fixtures this is another area that for a little bit of money invested can translate into a quicker sale.
Don't forget natural lighting, either. Ditch the heavy drapes for light colored curtains that let the light in.
6. Flooring
Without a doubt south Florida has the greatest choice of flooring. Way to many choices to list.
If it is worn and looks ratty, consider replacing it. Vinyl or laminate flooring has improved in quality and is reasonably priced. (I would recommend against carpeting)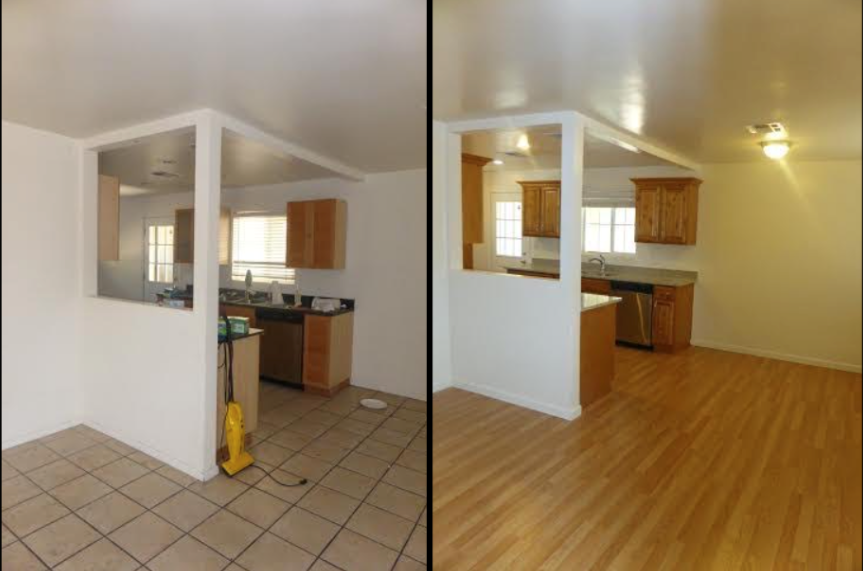 6. Functionality
Go through your home and make sure everything works like it should – from the small things like doorknobs and locks to bigger things like your garage door. Everything doesn't have to be new for a home to be desirable to buyers, but all the functional aspects of the home must be in good working order to fetch the best price. A few broken components are all it takes to start driving the price down, so get them fixed.
My Final Thoughts
Obviously there are other important things to repair before selling a house like an Air conditioning system that does not work, a roof that is leaking, structural issues or something that would prevent a buyer from getting a mortgage (Health and safety issues). It goes without saying that if the buyer cannot procure a mortgage it will be awfully difficult to sell your home. Cash buyers do not grow on trees. So if you don't have an unlimited budget to make repairs, certainly tackle the issues that would stop a sale from happening first. Once those concerns are addressed you can then focus on some of the other important things I have mentioned above.
Leaving repairs for a buyer is not a smart thing to do if you are looking to get the most money for your home. That broken light switch on the wall might cost about $5.00 at the local hardware store, however the home inspector said it will cost $35.00! That is because for a licensed Electrical contractor to come out an replace the switch, he will charge by the hour and will also charge extra for the switch. It adds up. If your home is in deplorable condition and you are just looking to get out with a quick sale, you might want to consider selling to a real estate investor who will purchase your home from you for cash and no contingencies. Of course a company like this is not going to be paying you the market value for your home. This is for those sellers who are desperate to sell and get some remaining equity fast.
Want to discuss this more???
Feel free to reach out to me at Alexanderkay@msn.com or call me at 954-829-4268